Quentin Dujardin & Didier Laloy
Dujardin & Laloy feat. Manu Katché Quartet

In AGUA sessions #01 (werktitel) worden melodieën en improvisaties glashelder weergegeven, zonder enige aanpassing of montage. Een meesterlijke uitvoering.

Er is een jaar verstreken tussen de release van het eerste studioalbum Water & Fire en de opnames van AGUA sessions #01 in oktober 2020 in de Brusselse ICP studio's. Voldoende tijd om een vijftigtal concerten te geven, te herbronnen tijdens twee héél verfrissende lockdowns en de langdurig opgelegde stilte in zich op te nemen... Lees meer
Quentin Dujardin & Didier Laloy

Na verschillende eigen projecten en met een groeiende internationale ervaring, besloten gitarist Quentin Dujardin en accordeonist Didier Laloy samen muziek te maken die hen op het lijf geschreven staat. Ze balanceren op de randen tussen jazz, klassiek, folk en filmmuziek. Hun ontmoeting vertaalt zich als een dialoog van tegengestelden, wat dan ook de titel van het gloednieuwe album opleverde: 'Water & Fire'. Een intens muzikaal moment waar ruimte en tijd even stoppen. 

Met... Lees meer
Music Idea
Met gedrevenheid en oog voor detail verzorgt Music Idea het management en de boekingen voor een kruim van muzikanten, met een uitgesproken voorkeur voor wereldmuziek, folk en klassieke muziek. Het resulteert in grote waardering van het publiek en verrassende ontmoetingen met de artiesten en hun muziek. Daarnaast stelt Music Idea ook de charmante gastensuite met uitstraling 'The Suite Escape' ter beschikking voor overnachtingen voor musici op tournee of voor toeristisch of zakelijk kort verblijf.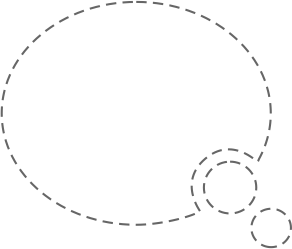 Music Idea
Inge Depraetere
mobile +32 475 89 07 21
ingedepraetere@musicidea.be
www.musicidea.be
Erkenningsnummer private arbeidsbemiddeling Vlaamse Gewest: VG.1349/BA
The Suite Escape
Sint-Lievens-Houtem
mobile +32 475 89 07 21
Airbnb | Booking.com